11 Must Know Steps for Good Cash Flow Management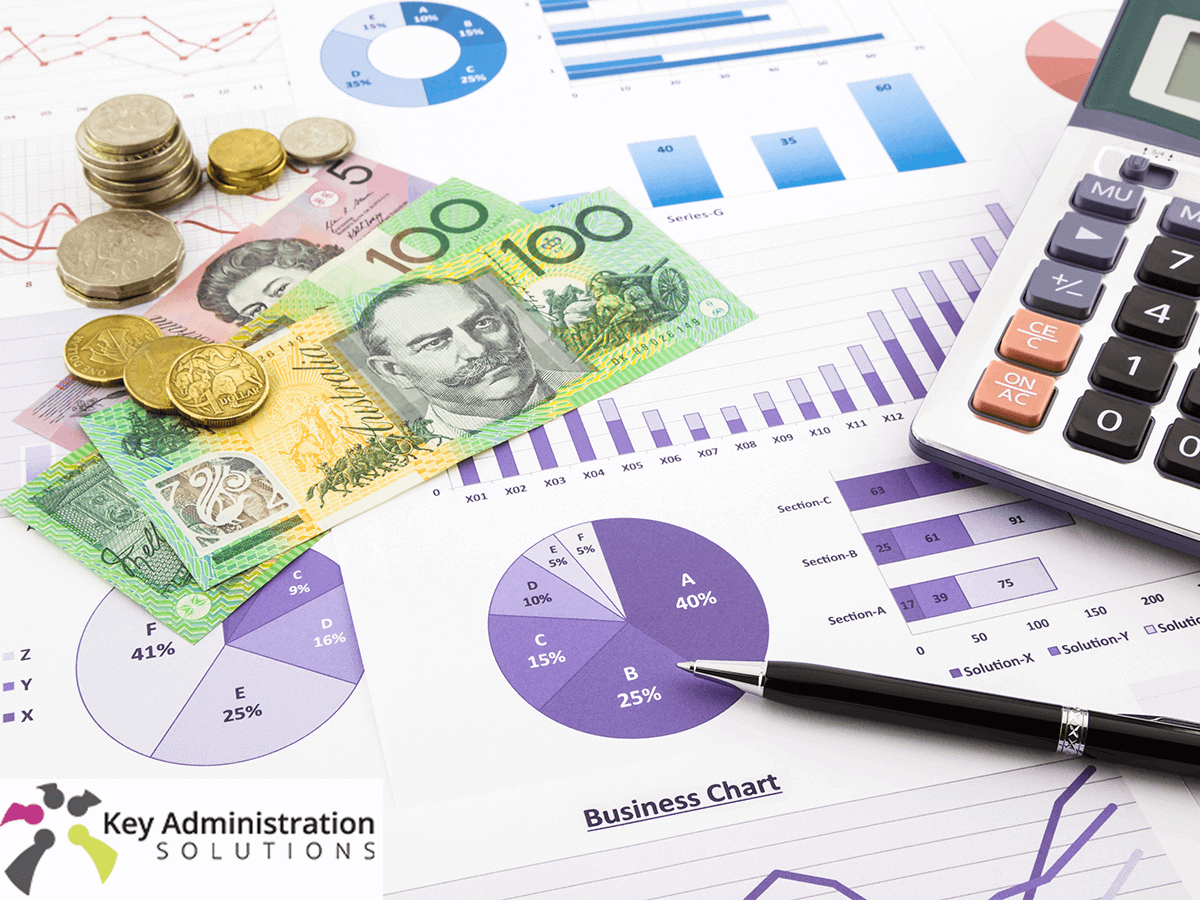 If you're a small business owner, you have to be wise for your business to succeed. This calls for consistent monitoring of your cash flow more than anything else.
Whether it's weekly or monthly, you need to be on top of your cash flow, and consider it a crucial part of your bookkeeping checklist.
Checking on your statements gives you insight into income levels and whatever is moving out of your business. If the numbers indicate more income than spending, then you're doing great. If the reverse is the case, then you need to watch out.
If your cash flow management has not been the best, check out these 11 must know steps for good cash flow management.
1. Monitor and Analyze Your Cash Flow Regularly
The first step to good cash flow management is to frequently conduct cash flow analysis. This will help you establish where your business stands in terms of finances. Subsequently, you can plan strategically.
Today, online accounting software is available, making things easier for you. With software integrations, you can generate reports and statements, reconcile accounts, and much more from the comfort of your office with fewer hassles.
In the cloud, your financial information is secure, and no matter your location, you can easily monitor your cash flow, provided you have an internet connection.
2. Cut Unnecessary Expenses
If your expenses exceed your income, that should raise a red flag. It's an indication that you need to cut down on some of your expenses. By doing so, you work towards balancing your scales.
Making cuts can be challenging for any business. However, if you can identify priority areas, it's easy to spot the places to reduce spending.
Of course, there are things you cannot touch. On the other hand, some things will require a change of approach to reduce expenditure. Some changes to consider include:
Are there services or subscriptions you can stop paying for?

Are there insurances you no longer need?

Do you have leases or loans that could be renegotiated?
3. Create Good Credit Control Procedures
What do your credit control procedures look like? If there's still room for improvement, don't hesitate. This should include establishing payment terms and communicating them to your buyers, not only during sale interactions but formally in your paperwork too.
In addition, put in place procedures defining the way forward for overdue invoices.
4. Cash In on Assets
It does not make sense to keep assets that are no longer of use to your business. It's better to sell the equipment, machinery, and tools that are dormant.
Also, don't leave behind any inventory that's already obsolete. Selling these assets will generate some quick cash you can use to boost your business.
5. Stay on Top of Invoicing
There's no need to wait after you deliver products or completed work before making the invoice available to your customers. Instead, send the invoices immediately. Know who you need to send the invoice to and all their address details to avoid stressing them as they move from one department to another.
Don't confuse your customers by designing your invoices in a complicated format. Make them easy to read and understand. The payment details should be direct.
To make invoicing smoother and more efficient, consider emailing them to customers instead of sending them via mail.
6. Consider Leasing in Place of Buying
Sometimes, leasing has more financial and operational benefits than buying. Business equipment such as computers and vehicles requires a significant amount of cash to acquire.
By leasing, you avoid tying up money. Moreover, you can access modern features in such equipment, speeding up your business operations altogether.
7. Develop Tight Stock Control Measures
Stock control is a crucial aspect of cash flow management. You don't want a situation where you run into problems but have no cash to bail yourself out. This often happens when businesses have tied up money in slow-moving stock.
To avoid such situations, be good at stock management, ensuring safe levels. That way, you maintain the proper business balance, meaning:
You get your stock at the right time

Your stock comes in at the right price

You don't have stock that ties up your cash unnecessarily
8. Have a Cash Reserve in Place for Emergencies
An emergency fund is an excellent cash flow management practice.
Setting aside enough cash to cater for a couple of months' expenses prepares you for unpredictable eventualities. In fact, this is not only good for businesses but individuals as well.
The COVID-19 pandemic is a perfect example of how things can take a turn, and at such times, only businesses with good cash flow management strategies can stand the test of time.
Granted, contributing to a cash reserve has its challenges, and most businesses don't manage to do so. But a saving habit and culture when your income is doing well will go a long way when things take a turn.
Therefore, strive to achieve a reserve that can take care of things for a few months if unforeseen circumstances happen.
9. Speed Up Payments
If your line of business deals with the delivery of products or services at homes or offices, you can accelerate your payments by adopting mobile app payments. Install the apps on mobile phones or tablets so that when you get paid, you can instantly accept payment, whether by debit or credit card.
In addition, you can speed up payments by offering your customers good deals. For example, you can give incentives when a customer pays early. However, it's worth mentioning that this requires proper analysis and planning beforehand to ensure the motivation is worth the time and effort.
10. Request for Deposits
The plausibility to request deposits depends on the type of business you operate. If you get a large order on a product or a long-term contract to deliver a service, you can ask for a partial payment or deposit.
For instance, say you're a website developer or contractor. You can request your clients for a certain percentage of the total cost before beginning the work. Then, you can get half of the remainder after starting the work and the rest at the end of the project.
That way, you get enough cash to keep running the project. In any case, you need money for materials and paying workers.
11. Be Open, Honest, and Realistic
Finally, good cash flow management requires business owners to be honest, open, and realistic as they deal with cash flow problems.
So, go over the steps mentioned earlier and honestly assess your business position. Be open to input from stakeholders and advisors, such as accountants.
For example, you might find out your sales are down or your expenses are still high. Weigh out realistic solutions that will result in practical achievements. That way, you address the problem amicably.
Final Word
Now you know some must know steps for creating good cash flow management strategies. These steps are crucial if your business is to have a good flow of money.
The measures listed above are proactive, positioning you in the best place to have a positive cash flow. In addition, these strategies will ensure your income is more than your spending, leaving you with sufficient profits.
Look around you. Every flourishing business has good cash flow management, and it's time you upped yours.
About Key Administration Solutions
We are a Melbourne based bookkeeping service offering personality packed, financial mastery to small and-medium Melbourne businesses.
Our mission is to build better, more organised and thriving businesses through a caring, professional and plain-speaking financial management service.